OUR HOBBIES


We like to Landscape our five acres, always striving to improve the appearance while maintaining the natural environment. We are attempting to attract, to our property, many of the bird and butterfly species indigenous to our area by planting favored foods and supplying adequate water and shelter. Our property also consists of two acres of woods which Glenn is working at manicuring. A newly purchased push type Trimmer has helped immensely with this project. We hope to create a 'woodland walkway' complete with seating and featuring native plants.

'Hermie' as seen on the left, is a major player in the landscaping chores.
Glenn is known for his unique nomenclature; i.e. he calls our Ford lawn tractor 'Henry', for Henry Ford. We can only guess where 'Hermie' came from.

Herb, vegetable and flower gardening are one of our passions. We create new recipe's using our home grown herbs and produce. We preserve by canning, tomatoes, bread & butter pickles, from an old family recipe, and a cucumber-onion and pepper relish which also is an old family recipe. We both love pasta dishes, especially made with tomatoes. There is nothing like our own canned tomatoes for use in these dishes. Cooking with herbs - Tomato, pizza & cookie recipe.

Glenn and I both write a monthly column in our home town paper. Glenn writes a human interest article and I concentrate on Herbs.Herbs Yankee Lore
Small hometown paper-small article. Keeps our mind busy.

We are very interested in the History of our State and Town and pursue Family genealogy as well. KinghornGenealogy

Glenn enjoys Woodworking and I like to create potpourris, herbal flavored vinegar's and homemade soaps.

Glenn & Son Mike like to work with barn wood, copper, cedar and odds and ends to create unique functional Folk Art bird houses. The house's are built utilizing Audubon Society Specifications for the indigenous species in the New England area.Bird Houses: Photos
Condo Photo

We also enjoy travel and own property in Southwest Florida. It gets cold in the Northeast in the Winter, and Florida is only a three and one half hour by plane. .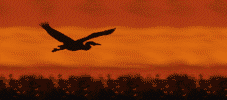 Click banner



Landscaping projects over the past eight years have included enlarging the pond on our property and landscaping the perimetersOur Gardens & Grounds

The Hobby Shed Project Projects/Photo
The Latest Project-Building A Deck Arbor-Click Projects/Photo 2
Back to Top
Pets Next Page
HomeHome Page